About the Commissioners
Hon Justice Mark Cooper (Chair)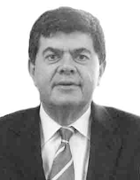 Justice Mark Cooper studied law at the University of Auckland, graduating LLB (Hons), MJur (Dist) and winning the Fowlds prize in law in 1979.
He commenced practice with the firm Butler White & Hanna, which later merged into Simpson Grierson, and was principal legal advisor for the Auckland City, North Shore City and Rodney District Councils, advising on a wide range of laws affecting local government, including resource management, rates and valuation.
Justice Cooper became a barrister sole in 1997, and was appointed a Queen's Counsel in 2000. He was appointed to the High Court bench in Auckland in 2004.
Sir Ron Carter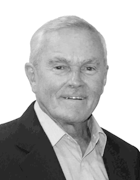 Sir Ron Carter is a Director on the boards of Rugby New Zealand 2011 Ltd and Rural Equities Ltd, Chairman of the Committee for Auckland and a Trustee of the Sir Peter Blake Trust and the Beca Group Superannuation Plan. He is a former director of the Electricity Corporation of New Zealand, TrustPower, Air New Zealand Ltd and former Chairman of the New Zealand Civil Aviation Authority. He was also formerly a member of the National Infrastructure Advisory Board and is a former President of the Association of Consulting Engineers New Zealand.

Sir Ron has carried out postgraduate research into the properties of concrete and the earthquake resistance of structures.

Sir Ron was knighted in the 1998 New Year's Honours for his contribution to engineering and business administration. In March 2001 he was awarded an Honorary Doctorate in Engineering by the University of Auckland.
Professor Richard Fenwick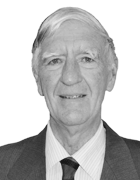 Richard Fenwick is an Adjunct Associate Professor at the University of Canterbury. He is an Officer of the NZ Order of Merit, a Fellow of the Institution of Professional Engineers NZ, a life member both of the NZ Society of Earthquake Engineering and the Structural Engineering Society and an Honorary Member of the NZ Concrete Society.
Richard has 48 years of experience in the design of structures, in research and teaching and he has been involved in the writing of NZ Structural Design Standards.