About Counsel Assisting
The role of counsel assisting (lawyers) was to:
Supervise and conduct the investigations, including gathering all relevant information, documentation and interviewing witnesses
Be a sounding board for the Commission
Establish open communication with all parties and encourage cooperation
Call evidence at the hearings
Carry out other functions as the Commission directs

Stephen Mills QC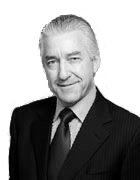 Stephen Mills QC holds an LLB (Hons) degree from the University of Auckland, where he was awarded a postgraduate scholarship with overseas tenure. He has an LLM degree from the University of Pennsylvania, where he was awarded the American Trial Lawyers Association Prize in Environmental Law.
He was a Teaching Fellow at the University of Michigan and has held faculty positions at the University of Auckland, Lewis & Clark, Northwestern School of Law, in Portland, Oregon, and the universities of Western Ontario and Dalhousie in Canada.
He is a former chairperson of Chapman Tripp, where he was a senior litigation partner in its Auckland office. He joined the independent bar in 2002 and was appointed a Queen's Counsel in 2007. He is a member of Shortland Chambers.
He is a member of the Rules Committee and is on the Council of the New Zealand Bar Association. He is the President Elect of the Association.
His principal areas of practice are:
Commercial litigation and arbitration
Public law
Building and construction
Defamation and media
Trade Practices
Mark Zarifeh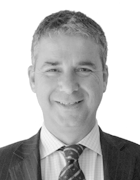 Mark Zarifeh is a partner at Raymond Donnelly, a Christchurch law firm which has held the Crown Warrant since 1911. He has over 24 years experience as a Crown Prosecutor which has included appearing for the Crown:
In numerous trials in both the District and High Courts
On appeals to the High Court, Court of Appeal and the Privy Council
In High Court judicial review proceedings
Before Disciplinary Tribunals and Parole Board Hearings
Prosecuting as a member of the Serious Fraud Office prosecutor's panel since 1997
Marcus Elliott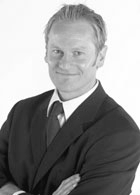 Marcus Elliott has a specific focus on representing the interests of victims' families. He is a barrister at Canterbury Chambers in Christchurch, specialises in civil and commercial litigation and public law and has acted in claims in contract, tort, the Fair Trading Act and applications for judicial review. He has acted in leaky homes cases involving complex building and construction issues. He also represented some families at the inquests into the deaths of people who died in the 22 February 2011 Christchurch earthquake.
Marcus has written and delivered a number of papers to the legal profession on civil remedies and advocacy issues. He is a member of the Council of the Canterbury Branch of the New Zealand Law Society and of the faculty of the NZLS Litigation Skills Course. He is former chair of the Board of Community Law Canterbury. He has lectured in contract and company law and tutored torts at the University of Canterbury. In addition to his legal qualifications, he has an MBA.